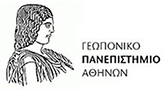 Institute Prolepsis
Institute of Preventive Medicine, Environmental and Occupational Health, Prolepsis, a civil non for profit organization, was established in 1990 in Athens. With a strong belief in health being a fundamental right, Prolepsis has undertaken a leading role in the field of public health, by designing and implementing initiatives on various health issues and in different sectors (e.g. education, workplace) targeting a wide range of audiences, such as children and adolescents, women, migrants, and the elderly, and different types of occupational groups, such as health professionals, as well as policy makers, other NGOs and decision makers. As a coordinator or a partner Prolepsis has participated in approximately 55 EU co-funded and numerous national projects implementing research, applied and educational initiatives, aiming at health promotion and education of the public, policy change and tackling health inequalities.

Its human resources consist of a multi-disciplinary experienced team of physicians, health promotion and communication specialists, statisticians, psychologists, sociologists and economists, each of which undertake distinct roles in the Institute's projects. Moreover, the Institute encourages interdisciplinary and international co-operation, creating networks of collaboration not only in Greece but also in Member-States of the European Union, Eastern European Countries and the USA.
Agricultural University of Athens, Department of Food Science and Human Nutrition, AUA
Agricultural University of Athens (AUA) is the third oldest university institution in the country, after the National & Kapodistrian University of Athens and the National Technical University of Athens and consists of 6 schools and 14 departments. Article 1 of the Internal Regulation of the institution stipulates that: "AUA provides agricultural education at the undergraduate and postgraduate level which covers all areas of agricultural activity." AUA's research team which participates in this project is engaged in two (2) Laboratories of the Department of Food Science and Human Nutrition (FSHN) which belongs to the School of Food and Nutritional Sciences. These laboratories are (1) the Laboratory of General Chemistry and (2) the Laboratory of Food Quality Control and Hygiene. FSHN offers the scientific background for the rational treatment of scientific and technological issues related to the food sector. At the same time, it promotes existing knowledge in Food Science and Human Nutrition, participating in research and development programs. The main research activities of this research team of AUA focus on the chemical characterization of traditional products and medicinal & aromatic plants (MAPs), on the assessment of the antioxidant activity of plant products, on the assessment of food authenticity, on the geographical and botanical origin, on the fermentation of animal products and microbial food safety, mild conservation methods, the application of active packaging, prevention microbiology quantitative risk assessment.
Erganal, The Food Testing Laboratory
ERGANAL, established in 1925, is a full-service quality control laboratory based in Greece. ERGANAL offers a full range of food, beverage, packaging and environmental testing analyses. ERGANAL laboratories participate in research projects and collaborate with international & national research and analytical laboratories. In 2015 ERGANAL merged with QACS, creating the largest Greek analysis laboratories.

Certified according to ISO 17025, ERGANAL covers Microbiological (bacteria-pathogenic and non-pathogenic-, yeasts, fungi), Molecular (genetically modified-GMOs, Authenticity) and Physicochemical parameters of classical & instrumental chemical analysis (contaminants, vitamins, metals, preservatives, nutrients and additives).

ERGANALs modern analytical techniques on the certification of food authenticity and the control of food fraud, ensure the protection of consumers, producers and distributors.

The laboratory's quality system has been repeatedly evaluated through 2nd and 3rd party audits to meet customers and certification bodies requirements. The laboratory implements an internal and external quality control program. The laboratory's scientific team includes specialties related to chemistry, microbiology and quality assurance. Knowledge management is supported by the continuous training of the scientific and technical personnel, encouraged by management to ensure the successful and uninterrupted laboratory operation.

Premises include fully equipped microbiological and chemical laboratories, located by the port of Piraeus. Laboratory equipment is under a continuous maintenance and verification program, being constantly upgraded to adapt with modern analytical needs. ERGANAL is also supported by alternative QACS assets, available to perform with similar and complementary modern equipment.

The laboratory's policy is the safe, accurate, timely and competitive supply of microbiological and chemical testing, to provide added value on customer needs.
SEVITEL
The history of SEVITEL begins in 1964, initially as the "PANHELLENIC EXPORTS' ASSOCIATION of OLIVE OIL" when it mainly represented the olive oil export companies. In its current form, structure and organization, but under the title "'PANHELLENIC ASSOCIATION of PROCESSORS – EXPORTERS of OLIVE OIL industries ", it operated since 1981. In 1992 the name was changed to "GREEK ASSOCIATION of INDUSTRIES and PROCESSORS of OLIVE OIL'' - and distinctive title SEVITEL, as it remains to this day.

It is a Legal Person of Private Law and operates as a non-profit professional organization. It is the sectoral body of standard olive oil companies and the Professional Organization for the Monitoring of EU Institutions and Mechanisms on the implementation of the relevant Common Market Organization of the product.

SEVITEL is a member of SEV (Federation of Greek Enterprises), PSE (Pan-Hellenic Exporters' Association), cooperates with EBEA (Athens' Chamber of Industry and Commerce) on information, marketing, etc., the Association of S.A and LTD Companies, as well as with ENTERPRISE GREECE (Greek Foreign Trade Company) on promotion issues in foreign markets and ,especially, for the promotion of Greek olive oil in the USA, CANADA, AUSTRALIA and JAPAN.

It also cooperates with the other Professional Organizations (NEW PASEGES, SASOEE, PASEL & SPEL) to promote common goals, in particular to address problems of olive oil production, marketing and export and as a founding member of EDOE (the National Interprofessional Organization of Olive Oil).

At the same time, it is also a member of:
• The Advisory Committee on Olive Oil and Table Olives of the IOC
• The Advisory Committee on Olive Oil and Table Olives of the EU Commission.
• The European Federation of Olive Oil Industries (FEDOLIVE)

Furthermore:
• It is the legal representative in front of the competent authorities, both on a national and an EU level
• It monitors national and Community legislation and issues instructions to its Members based on the standards and regulations of the European Union.
• It informs and provides assistance to its Members on promotional and legislation issues through trained personnel.
• It appoints expert committees and advisory groups on the quality characteristics of olive oil.
• It acts as a database, for issues related to the olive oil market (both at national and international level).
• It connects with the Greek Trade Offices worldwide.
• It contributes to the overall promotion of Greek Olive Oil in the international market, in cooperation with each co-competent body.
• It contributes to scientific research on the specific properties of olive oil, with regard to health.